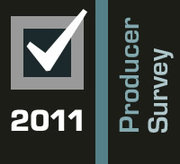 Loopmasters has announced the Loopmasters 2011 Producer Survey, a chance to provide feedback, get some instant rewards and a chance to win Artist Series sample libraries.
Another year has passed and we want to know your opinions. Yes, again… We are keen to hear your voice on any and all issues related to the samples, the store, the website and all in between. It is very important to us to hear your voice, not just in the down-to-earth issues that can be covered through our Customer Support Centre. We want to know what you think and how you feel about different aspects of our Boutique.

Please spend some time to give us your feedback and we will certainly show you our gratitude.
Loopmasters 2011 Producer Survey rewards:
Everyone who fills out our survey and leaves their email will get a FREE link to exclusive unreleased samples.
Every respondent will also get a 15% discount code for their next purchase at Loopmasters.com.
One lucky winner will get 10 Artist Series titles.
Three runners up will get three free Artist Series titles of their choice.
More information: Loopmasters