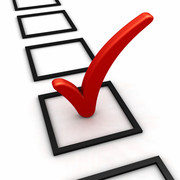 Loopmasters has announced its Producer Survey 2012, a chance to give Loopmasters feedback, receive a free sample pack featuring unreleased material, and get 20% off a purchase.
We're always interested in improving and a big part of that involves listening to customer feedback. We've just launched our annual Producers' Survey, so now's the time to tell us what you think.

We'll be offering all respondents to the survey a free 200MB of unreleased content once we finish running the survey. You'll also get a 20% discount towards your next purchase and a few lucky winners will be randomly selected to get 10 Loopmasters Artist Series DVDs.

The survey should only take a few minutes and we take all of your responses seriously.
More information: Loopmasters