Loopmasters has launched Guitarristas, a 742 MB royalty free sample pack featuring a collection of over 200 beautiful crystal-clear guitar textures in a range of styles, useful for singer songwriters and dance music genres alike.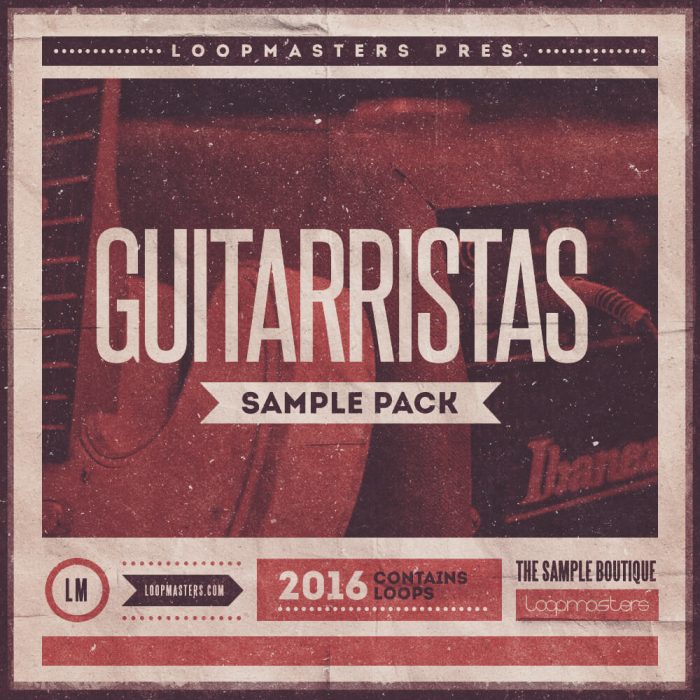 Guitarristas features the combined talents of Richard Buckland and Chris Barnes. Richard has been touring the world as a professional sound engineer for over 40 years, and occasionally plays guitar. Multi-instrumentalist Chris plays guitars, bass, mandolin, and ukulele – and has worked as a successful session musician for a number of years. Together, they created the Guitarristas concept – recorded at 3rd Man Audio using a selection of mics using top end studio equipment.

With over 200 Loops organised into groups, you'll find perfect harmony for your mixes, whether it be lead parts, backing chords, hooks or arpeggios. Each part has a number of matching layers – all expertly recorded and played with an exceptional level of diversity, for a range of production styles.

Guitarristas features a variety of Acoustic Guitars, Mandolin and Ukulele – and comes mainly in standard tuning, with various capo positions. Alternative tunings including dropped D and DADGAD have been used to provide some tonal variation. Each loop is clearly labelled with the recorded instrument, key/chords and time signature – giving you instant access to drag and drop top quality material into your mix.

The styles included in Guitarristas include Celtic Traditional/Rock, African, Iberian, Italian, Greek, Spanish American, Tex Mex, Blue Grass and Southern USA Country. It ranges from 60-145BPM, giving you solid sonic inspiration for Indie, Pop, Hip Hop, Blues, House and many other genres.
Guitarristas is available for £24.95 GBP.
More information: Loopmasters / Guitarristas