Loopmasters has launched Junkyard Percussion Volume 3, the final part in Junkyard trilogy by Midi Error, featuring a whole toolbox of household items being intentionally used and abused purely for audio pleasure.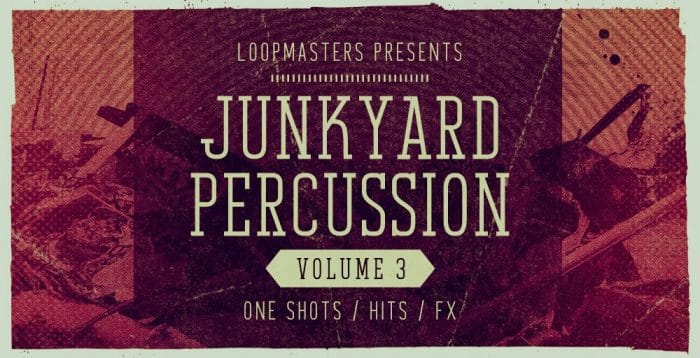 We return to the scene of the crime with Mr Error who by now looks not dissimilar to Jack Nicholson in The Shining, hovering over the burnt out remains of 28 Bosch GSB 1600 RE's, his evil grin says it all and with a blood curdling scream he yells out "Its Hammer Time!"

Junkyard Percussion Vol.3 features a brand new palate of tortured tools and beaten up household items including a Cement Machine, Shredders, Plastic Boxes, White Goods, Drums, Cymbals, Nut Boxes and much more that can be used as interesting ear candy in just about any production imaginable and will work especially well in any Cinematic production.

Featuring a blistering collection of 1521 One Shot samples using implements made from Plastic, Metal, Glass, Wood all seriously abused and meticulously sampled in 24Bit quality.

Also included in this collection Midi Error has also created 101 inspirational rhythmic beats using the single sounds in tempos ranging from 90 to 175 BPM
The sample pack is available for purchase for £29.95 GBP, with parts also sold separately.
More information: Loopmasters / Junkyard Percussion Volume 3