Loopmasters has released Vocodatron, a sample pack that features all the androgynous sounds you need to take your audio experiments to the next level.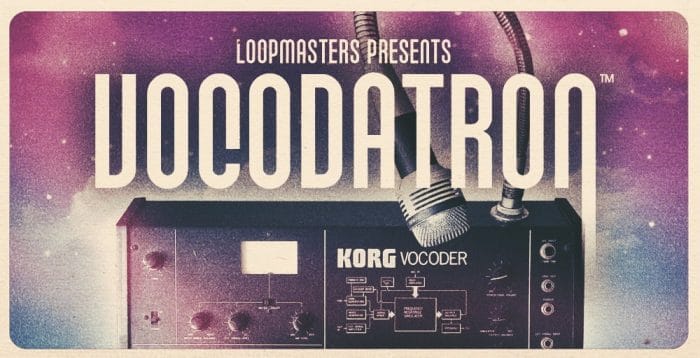 Analogue systems to the ready as Loopmasters set the co-ordinates for the year 3030 for an interstellar collection of futuristic modulations, hybrid-electro harmonics and chunky android percussion. Welcome to Vocodatron!

Vocodatron brings you some truly experimental sounds – fusing classic studio gear with a dot-matrix of hardware vocoders, modulators and vowel filters. Fast forward to hear the beefiest Drum beats, interstellar Atmospheres, crunchy Bass Loops, android Synths Vox and Melodic Modulated percussion. Amongst the test equipment, you will find the sounds of the Rocktron Banshee, Moogerfooger RingMod, Vermona DRM 1, Access Virus B, BugBrand Bit Crusher, Warp Factory Vocoder and Doepfer EuroRack RingMod.
The sample pack costs £24.95 GBP. Parts are also sold separately.
More information: Loopmasters / Vocodatron