Loops de la Crème has announced the release of two new free Kontakt instruments form its training courses about Sampling and Virtual Instruments.
Quena Light features a flute with a nice vibey sound and very good playability. It includes 3 realistic presets as well as a "poly" preset which allows you to play chords.
It's quite realistic, I was impressed by the work of the trainees Camille De Grasset and Lucas Barbier: they did a great job recording and programming the various velocity layers and the authentic sounds.

An extra polyphonic patch is included, and you'll notice that the raw sound of the flute works very well with pads :)
The Only Spring Drum is a unique percussion/effect instrument based on a Remo Spring Shape.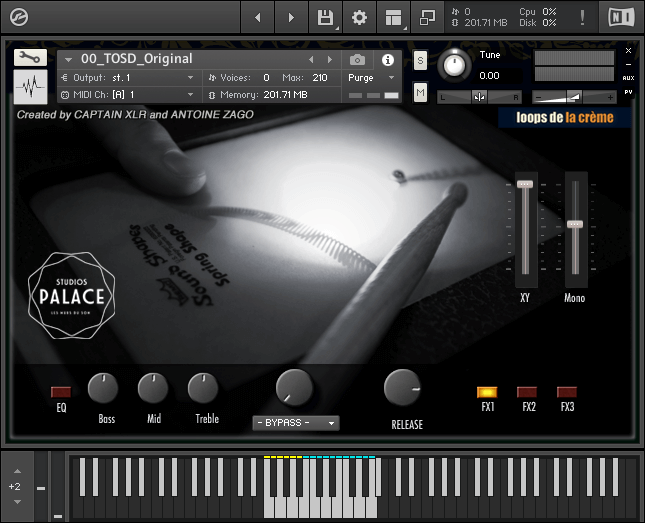 Articulations include striking with resonance of the spring, springless impact and a series of effects.
The strikes were carried out with a drumstick on the skin, the plastic edge and the metal edge of the instrument. For the effects part, the instrument was shaken, rubbed, blocked and turned, and these these different techniques were combined to create the most unusual effects.
It was created by Antoine Zago and cAptAin xLr. With a powerful, unusual sound, it will be perfect for creating original rhythms or adding cinematic effects to your music.

The numerous velocity layers and playing techniques make it super responsive, and quite a few extra patches offer 'intergalactic' sounds with down-pitched or reversed effects. A very original instrument, highly recommended!
Both libraries are available for download for Native Instruments Kontakt 5.8 or higher (full version). These freebies join the previously released Roots Balafon and TSE TSE Pack from the same training course.
More information: Studios Palace