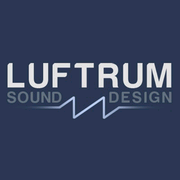 Luftrum has announced it will soon release Luftrum 10, a soundbank containing 64 presets for a yet to be announced synthesizer.
The soundbank contains many pads (28 in total) and organic soundscapes, some synths and sound effects too. Drawing it's primary inspiration from the grounding sound of Mother Earth and the pioneers from the early electronic music scene, make sound worlds collide in harmony in this collection.

The soundbank includes and makes extensive use of 200 MB royalty free WAV samples from the Luftrum collection. Samples of my didgeridoo, the forest, rain, voices, airport, sound toys, clockworks, record dust, VA synths etc. + a handpicked selection of my binaural recordings – all to be further explored and manipulated into otherworldly textures.
The soundset will be released on Thursday, March 21st, 2013.
More information: Luftrum