Luftrum has announced the release of the new Auralis sound library for Spectrasonics Omnisphere, featuring 128 cinematic presets created by sound designer Stephan Baer and curated by Luftrum.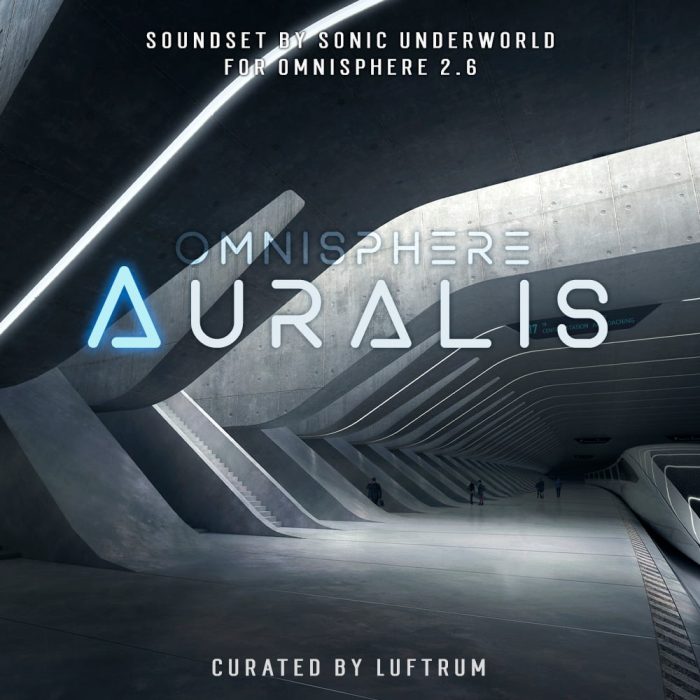 The library contains bespoke sounds created for Star Citizen, an upcoming multiplayer sci-fi video game that combines classic space sim gameplay with boundary-pushing visuals in a massively multiplayer setting.
Auralis is heavily influenced by the scores of Interstellar (Hans Zimmer) and Tron Legacy (Daft Punk) and is perfect for any underscore situation that requires ambient pads and atmospheres, pulsing animated arpeggios, sub basses with layered textures and inspiring poly synths.

Many of the presets in the collection ended up in the final game music and the composer behind the game have said the following about the presets "I was instantly transfixed by these sounds. They complimented my existing orchestral score perfectly and took the project to the next level. Very inspiring sounds!" – Pedro Macedo Camacho, composer for Star Citizen.

All presets are sorted in official Spectrasonics categories and all leaving a few dB headroom. Many presets offer added adaptability programmed into the modwheel. Aftertouch and velocity is used for more expression, to make these sounds come alive.
Auralis for Omnisphere 2.6 or higher costs $39 USD.
Luftrum has also announced a 20% storewide discount in the sound shop through April, including Auralis and Lunaris. Use coupon april2020 at the checkout to take advantage of this offer.
More information: Luftrum