Keep It Sample has launched its new vocal sample pack LUV Vocal Chops, a collection that focuses exclusively on vocal chops, the very element that makes a track immediately recognizable.
The pack was inspired by artists such as Gray, Lauv, Zedd, Starley, Cheat Codes, Sigala, Mike Perry, Matoma, Lost Kings, Gryffin, Loote and many more.
Although the creation of vocal chops is apparently simple we know well that it's not quite true – how many hours have you spent shredding vocal sounds without being able to come up with something satisfying 100%?

No prob guys, "LUV Vocal Chops" contains already perfectly edited, mixed and ready-to-be-used samples! These save a lot of time and allows you to focus on the rest of the product, 'cuz we know how important time is for a modern producer!

But it ain't over yet. This audio suite has also a wide range of captivating Phrases & Adlibs + a careful selection of One Shots ready to be included in your favorite sampler: basically everything you need for creating your original vocal leads!
LUV Vocal Chops features
90 Loops (dry & wet).
20 Adlibs (dry & wet).
20 Phrases (dry & wet).
50 One Shots.
The pack costs £15.95 GBP, with parts starting from £5.95 GBP.
A collection guitar loops for modern producers who want to keep up with musical trends, Fresh Guitars is inspired by today's most influential artists such as Young Thug, Future, Juice WRLD, Gunna, Travis Scott, Trippie Redd, Lil Peep, Lil Lotus, Looote, and Illennium.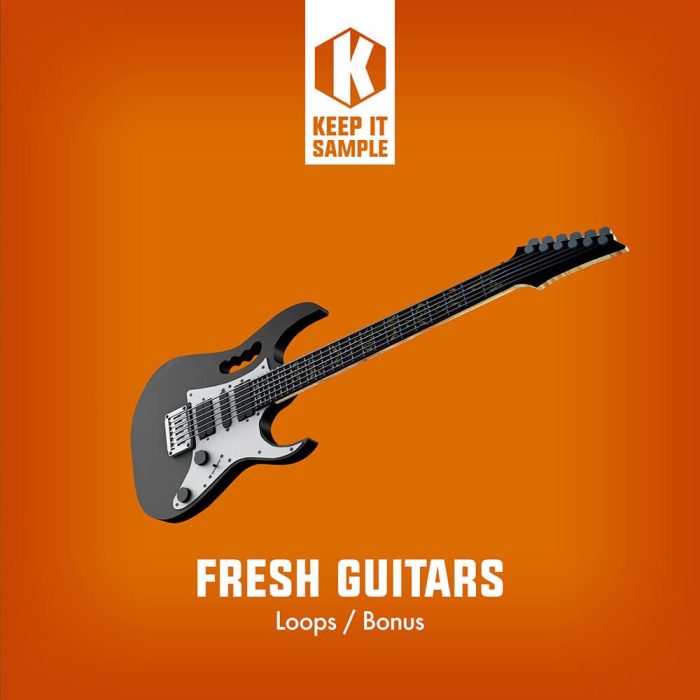 The pack includes 80 guitar loops, 36 bonus loops, and 14 song starters with pads, plucks, keys, and more.
Most chart songs have a guitar riff that makes the track recognizable, giving the "live" touch that's often missing from computer music. We also know that it aint easy to find a good guitarist who plays the perfect riff for your beat, and not all producers have the professional equipment for recording great stuff.

No problem: "Fresh Guitars" provides ready-to-use guitar loops recorded with pro gear, choosable from a variety of acoustic and electric guitars (available both dry and wet)! Just listen to the demo track: it's full of lofi guitars for hip hop/trap producers and fantastic melodic riffs for pop / edm producers, the only thing you need to do is choose the right loop!
Fresh Guitars is available for download for £17.95 GBP.
BLUDY Vocals brings a collection of vocal loops, phrases and shouts recorded with a professional singer and the best equipment.
The samples of BLUDY Vocals were inspired by artists such as YUNGBLUD, Post Malone, Lil Peep, Lil Lotus, XXXTENTACION, Lil Skies, Juice WRLD, Lil Tracy and others.
The pack includes 49 vocal loops, 10 phrases, and 10 shouts.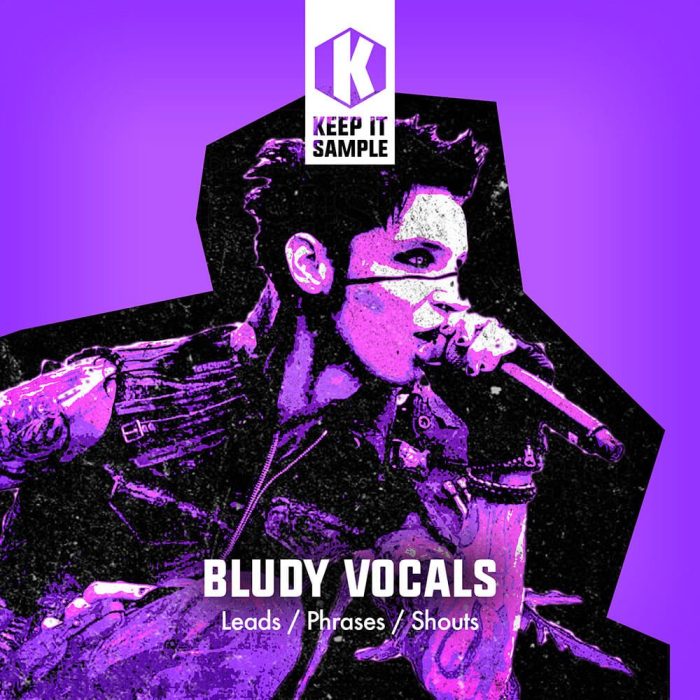 As you may have noticed, dear producers, the tracks at the top of the charts always feature a captivating, melodic and powerful vocal performance. We're sure you have already tried to contact singers for your productions, but it usually takes an awful lot of time and often the vocals that come back to you are not what you expected.

We know it, here at Keep It Sample we are producers too, and our goal is to solve these problems by providing ready-made vocals for your tracks! "BLUDY Vocals" contains a wide range of vocal loops, phrases and shouts, in a variety of labeled bpms and keys for tracks of all genres including Hip Hop, Pop, R&B, EDM, Trap and Dubstep.
This pack costs £22.95 GBP, with parts sold separately starting from £10.95 GBP.
More information: Keep It Sample