LVC-Audio is offering rekkerd.org readers a chance to win 1 of 5 free copies of any of its paid effect plug-ins for Windows and Mac.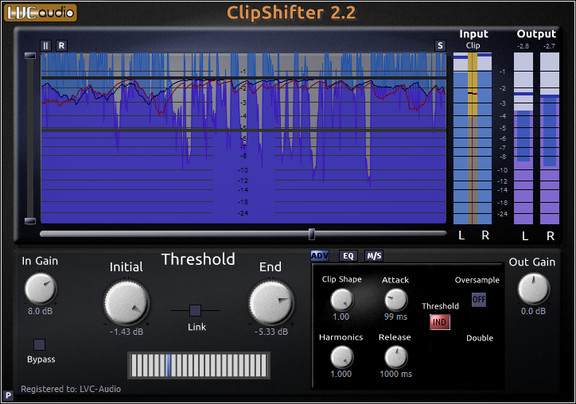 ClipShifter 2 is a wave-shaping audio plugin that functions like a clipping-style limiter.
It provides enough user controls to be useful in all mixing stages: from distorting basses and drums, to maximizing mix buses and warming-up overall mixes.

The sonic characteristics of the clipping distortion can be altered from hard, brickwall-style clipping, to softer saturation with compression.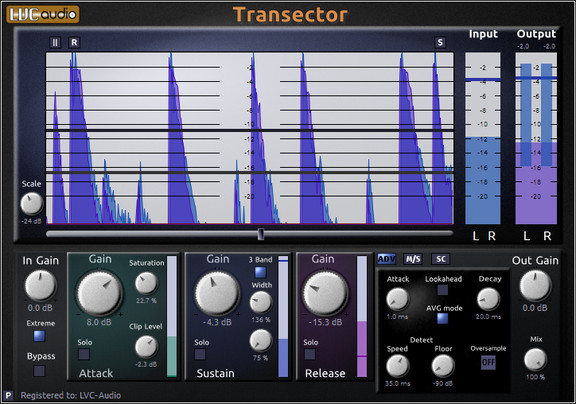 Transector is an aggressive transient-designing audio plugin, used to attenuate various transient qualities of an audio signal.
Use it to boost the initial attack of various instruments, such as adding more crack to a snare or kick drum. Simultaneously, you can use Transector to alter the decaying portion of audio.

This is useful in many situations, such as decreasing the decay of a vocal track, or reducing to amount of room ambiance in drum tracking.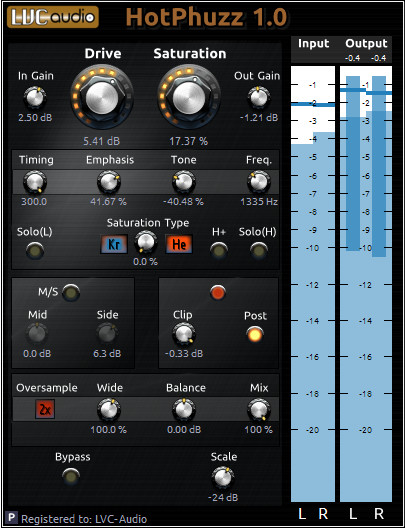 HotPhuzz is a saturation designer plugin.
It is a creative tool that specializes in the creation of distinct saturation tones. HotPhuzz uses a multiband distortion process to create vintage, modern, and unique saturation effects.

Although HotPhuzz can be pushed into over distortion, it excels at creating more moderate saturation sounds. You can call the sounds whatever terms you like, but it still sounds good.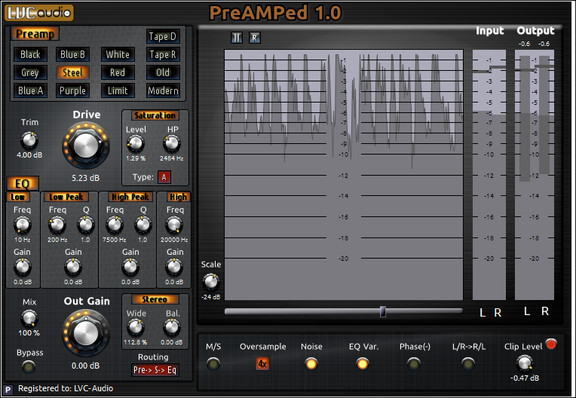 PreAMPed is an audio plugin that recreates many of the qualities of analog preamplifiers.
This includes subtle EQ response curves, low- and high- frequency saturation, differences between left and right signals, crosstalk, noise, transformer/coil impulse response, and saturation and EQ changes due to gain changes.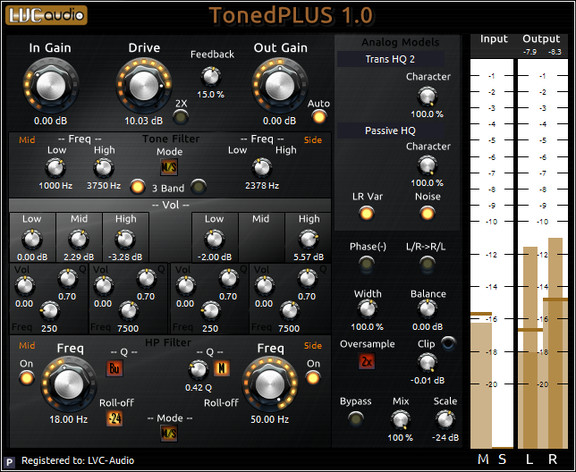 TonedPLUS is a specialized tone shaping plugin with selectable analog modeling.
Expanding on the concept of the free plugin Toned, TonedPLUS is designed primarily for use in the mastering process or on two-track audio busses.

TonedPLUS uses two distinct equalization processes: a three-band tone-shaping matrix, and a specially designed high pass (HP) filter.
For a change to win one of these plug-ins, simply leave a comment below and tell us which plug-in you would like to win.
The deadline for entering the giveaway is October 31st, 2014, 12.00pm. The winners will be chosen randomly and notified shortly after.
Good luck!
More information: LVC-Audio