Elektron has announced the discontinuation of the Machinedrum digital drum machine/sampler and the Monomachine digital synthesizer.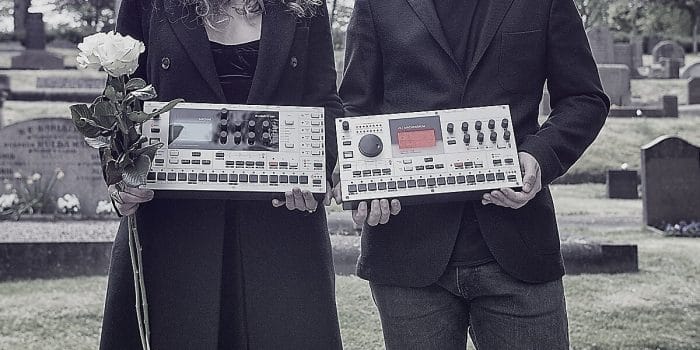 The original Machinedrum was introduced in 2001. The Monomachine in 2003. During the years both machines saw updates, both hardware and software, refining the already from the beginning very robust and truly unique sounding combo. Crispy, weird and gritty – Machinedrum beats and Monomachine soundscapes are instantly recognizable. They have soul.
But all good things must come to an end.

Now, fifteen years after the Machinedrum first saw the light of day, the last batch of these soon-to-be legendary machines has arrived. They will remain on sale in the Elektron webshop for a week. Then they are gone forever.

Thank you Machinedrum and Monomachine. You will always have a very special place in the Elektron heart.
The last Machinedrum and Monomachine units will be on sale in the Elektron webshop until Jun 21st. Delivery times range between 1-4 weeks.
More information: Elektron