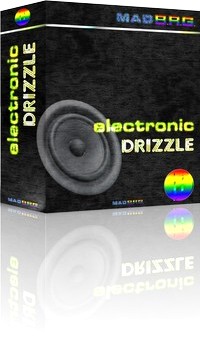 MAD B.R.G. has announced the release of electronic DRIZZLE, a soundset for the Alchemy sample manipulation synthesizer by Camel Audio.
"friction & fraction, the rough & unexpected, melodic & rhythmic – that's what the electronic DRIZZLE is about. A percussive note gently shifting to a padish hiss. Made up of technically cold waveforms it may end up in a light summer shower."

Having in mind Trance, Ambient, Multimedia- and Gamedesign and of course Cinematic Scores when producing the soundset it shall also be a vibrant source of inspiration – so everything else we leave up to your creativity: Let it guide you beyond the limits of imagination!
electronic DRIZZLE features
30 patches with 8 variations each via the remix-pad section and 8 controllers and the x/y-pads assigned. 240 presets in total.
Includes 3 Loops, 10 Rhythmic, 3 Sequenced, 5 Soundscapes, 9 Synth.
Requires Camel Audio Alchemy 1.25 and above full version.
The soundset is available to purchase for 7 EUR.
More information: MAD B.R.G.