Madrona Labs has released Virta, a patchable voice-controlled synthesizer plugin for Windows and Mac.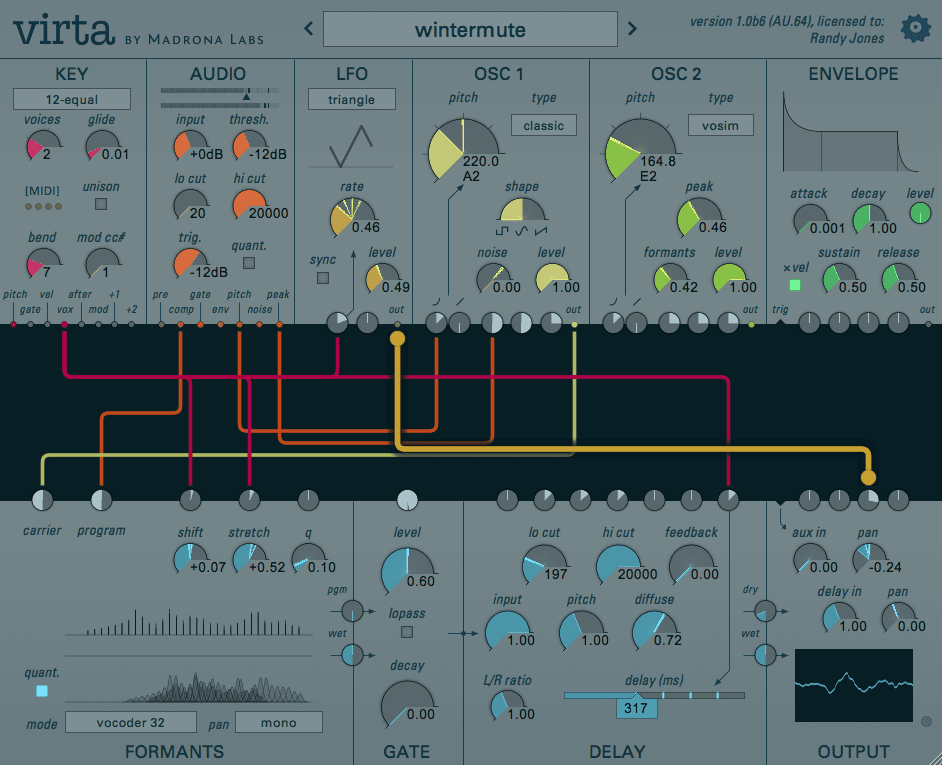 Virta turns voices and instruments into all kinds of wild synth sounds. By combining a low-latency sound analysis module with high-quality synthesis modules in a patchable package, Virta brings something truly new to the world of software synthesizers.

Virta can also be a very useful toolbox for more simple effects. Its processing modules, including an input compressor and a pitch shifter with feedback delay, are very open and transparent at low volumes, coloring the sound more when pushed. Because it's so easily programmable, drawing on the patcher UI that we've obsessively refining for five years, Virta is a quick and gratifying way to dial in that channel effect you want.

Though the audio analyzer is designed to capture the nuances of the human voice, other monophonic instruments will work just fine, producing very musical results. And go ahead and feed a drum loop into it if you like—what comes out will definitely be surprising, and might be just your thing.
Virta for Windows and Mac (VST/AU) is available for purchase for $89 USD.
More information: Madrona Labs / Virta