Magis Labs has launched a Kickstarter campaign for its Ekko, a modern wireless amplifier that lets you listen to high quality music with any speaker.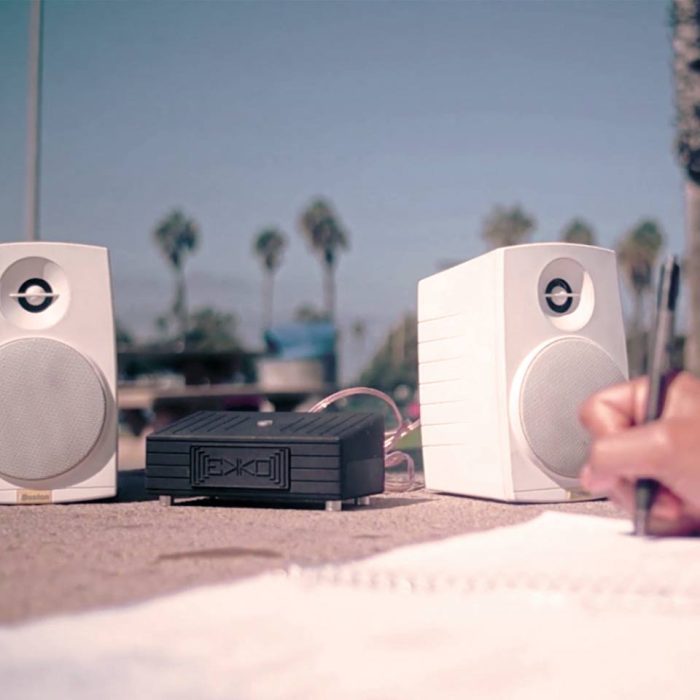 Ekko gives speakers Bluetooth connectivity and powers them for full stereo sound to play music the way it should be heard. This ability to use real full-sized speakers is what sets Ekko apart from typical Bluetooth speakers – it doesn't compromise sound quality.

Powered by high capacity lithium batteries for hours of continuous music, Ekko allows music lovers to enjoy uncompromised sound anywhere, not just in the living room or near a wall outlet. Ekko can also charge two mobile devices, just like a power bank.

Whether you're looking to add wireless Bluetooth capability to your stereo entertainment system, or just wanting to enjoy your favorite playlist outside your home, Ekko is the perfect solution for those who appreciate good music. With a minimalist design that embodies simplicity, Ekko is all about the sound.
Ekko features
Gives any speaker Bluetooth connectivity.
3.5 mm input for lossless audio.
High capacity lithium batteries (up to 72WH) for long, continuous playtime.
2 USB ports to charge mobile devices.
Digital Amplifier for loud and clear music.
The campaign aims to raise $12,700 USD by March 12th, 2017. Backers can get an Ekko wireless amplifier for $99 USD. Expected shipping July 2017.
More information: Kickstarter