Make Pop Music, formerly Woodshed Audio, has announced a Black Friday Sale, offering a 50% discount on its sample packs, synth presets and bundles.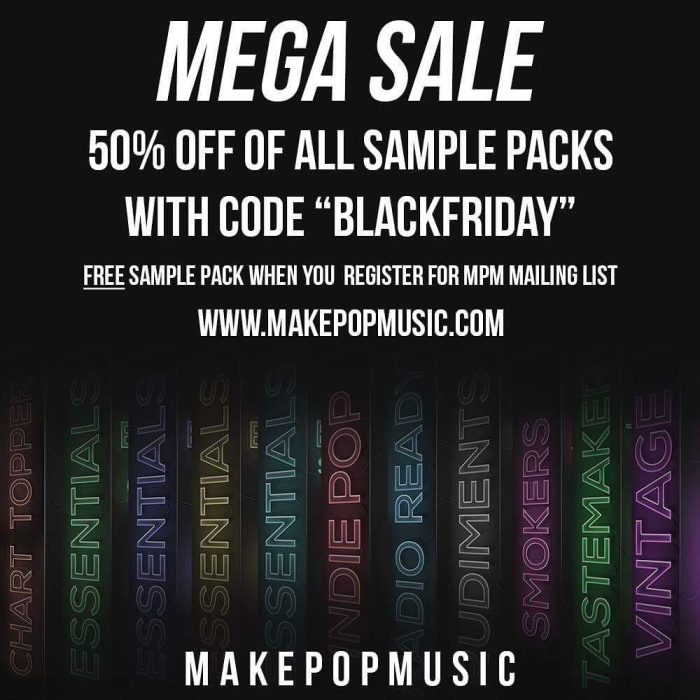 We are very excited to announce the launch of our new drum sample shop! Last year we purchased "Woodshed Audio" and it's been a process transitioning Woodshed customers and making them aware of our new brand, Make Pop Music. We didn't want to buy Woodshed and instantly change the name as that could cause A LOT of confusion. During this transition process, the Woodshed site went down for a few months. We received a lot of emails asking what happened. Well, now you know! We've completely re-designed the product boxes, updated the pricing, and launched the new Make Pop Music "Sounds" store.

If you are unfamiliar with our products then I highly recommend that you take some time to browse our shop and check out our audio demos and videos.

All of our products were handcrafted for modern music creators to be unique, usable, inspirational, and easy to find.
Until December 1st you can use coupon code blackfriday at checkout to save 50% on all packs. The Everything Bundle (all 11 packs) is on sale for just $100 USD.
More information: Make Pop Music