Man Makes Noise has announced the release The Lobby Piano, a new sound library for Spectrasonics Omnisphere 2.5.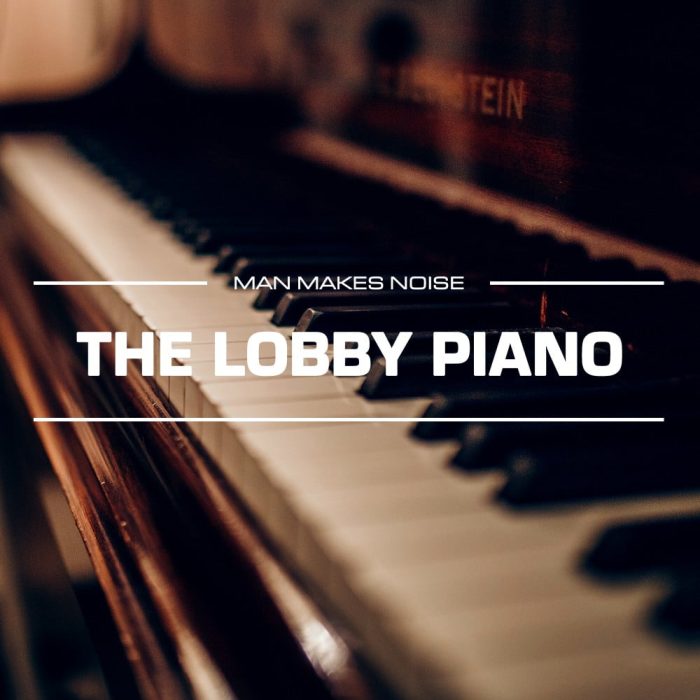 The Lobby Piano is an exploration into what a piano can be. A collection of sound design piano tones ranging from experimental playing styles to completely recharged sound explorations. The Lobby Piano is at home in pretty much everything you do. It's not really a piano anymore. Really it isn't.

I recorded sounds from a single piano (located in a lobby, duh) with an assortment of orthodox and unorthodox methods and tools (a hammer and a keychain were involved among other items). Still this is not an effects piano nor a prepared piano. It's a designed piano.
The Lobby Piano features
200 patches in 13 categories.
296 original sound sources.
Includes 7 Alarms, 22 Arps, 16 Atmos, 10 Basic Piano Tones, 10 Bass, 8 Designed, 10 FX, 8 Hits, 43 Keys, 35 Pads, 20 Percussion, 6 Pulses, 5 Synth.
20 Roomshaker sub booms in WAV format.
The Lobby Piano is available for the intro price of 35 EUR until the end of February 2019. The regular price is 49 EUR. Prices excluding VAT where applicable. The library requires Omnisphere 2.5.
A free set of 10 patches from the full library is available for download from the website.
More information: Man Makes Noise