Mark McCurry has announced the release of Zyn-Fusion, a version 3.0 update of the ZynAddSubFX synthesizer instrument.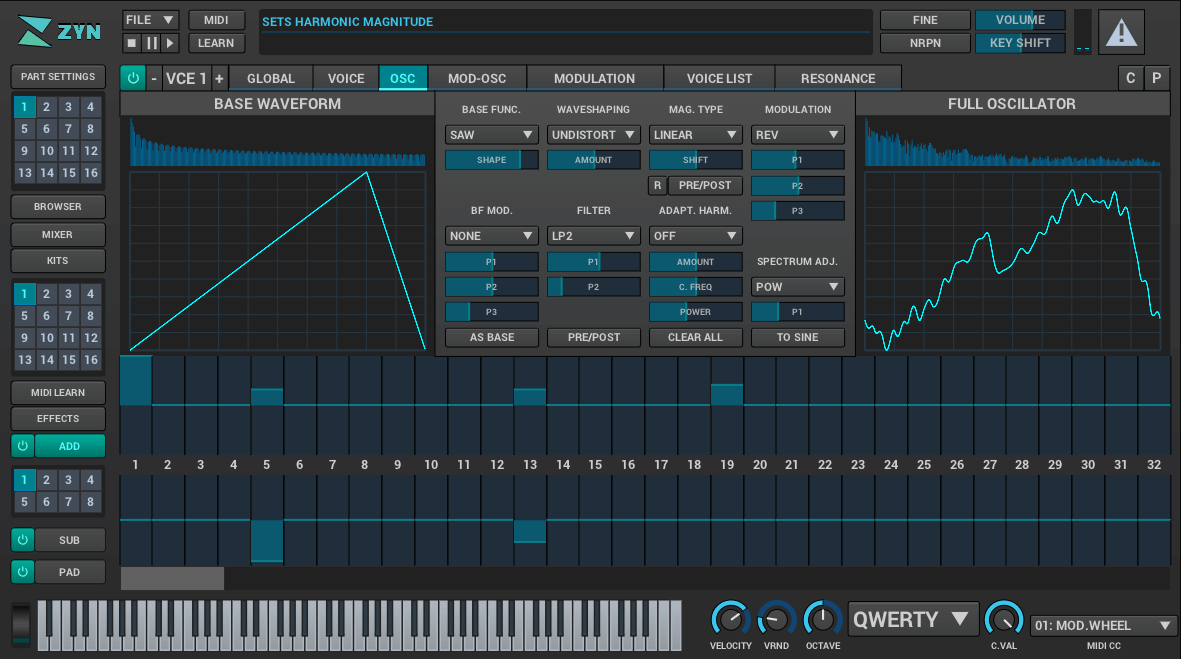 The ZynAddSubFX synthesizer project was first released nearly 15 years ago by Paul Nasca Octavia with such an incredible feature set (warm, analog sound, powerful modulation, and a complete set of built-in effects), it quickly became a benchmark for what software is capable of. Add in the fact it was open-source and free and you will understand why Zyn is still relevant a decade and a half later.

With years of active maintenance and refactoring completed for the 3.0 release, Zyn-Fusion is an up-to-date, classic, audio-powerhouse.
Changes in Zyn-Fusion
Beautiful, responsive, single-window interface.
Touchscreen-ready consistent look and feel.
Enhanced navigation and layout in all subviews.
Cross-Platform – Windows, Linux (and soon OSX).
Multiple Format – VST, LV2, Standalone, Headless/Remote.
Zyn-Fusion is currently available for 64-bit Windows and Linux (Mac OS X to follow soon), priced at $59 USD.
ZynAddSubFX will continue to be available at no charge.
ZynAddSubFX is and will continue to be GPLv2+ software with the source code available at no cost. The UI component of Zyn-Fusion currently is closed source and binaries cost money. This model is being used to help fund the months of full time development needed for the UI rewrite. This closed source model is temporary and the UI will eventually be open source as well (likely a mix of MIT and GPL code).
More information: Zyn-Fusion