Massey Plugins has announced the release of the Golden Master soft clipper effect plugin for macOS.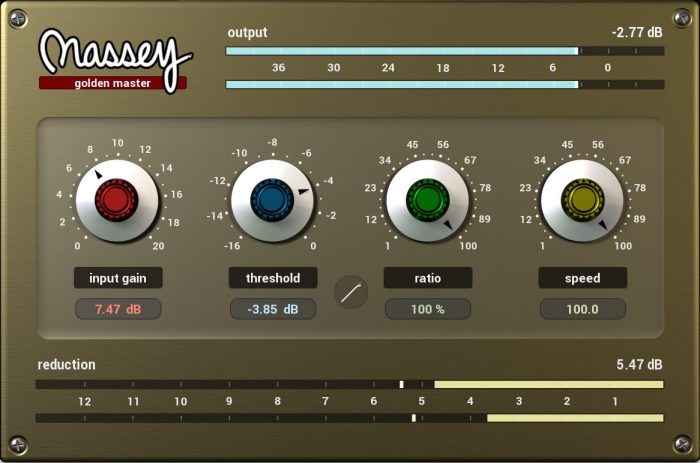 A soft-clipper is most useful and most transparent on percussive-centric music (rock, etc.) where the highest peaks of the mix tend to be drums. Golden Master can shave off these fast transients without dramatically increasing audible distortion or pumping-and-breathing your audio.

Golden Master, unlike other soft-clipper plugins, also has a speed control. Reducing the speed, transforms it from a soft-clipper into a more traditional analog-like limiter with a fast attack and release time. Reducing the speed will reduce distortion and add more compression flavor at the expense of less reduction.

Reducing the ratio control along with speed further transforms it into something more compressor-like. For limiting the master bus, I advise keeping the ratio at maximum. But, when applying Golden Master for creative effect on individual tracks, the ratio control provides a broader palette of color.
Golden Master is available in AAX format for Pro Tools priced $99 USD.
More information: Massey Plugins