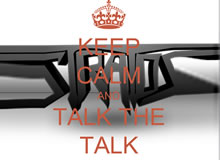 MassiveSynth has introduced Talk The Talk, a soundset for the Massive software synthesizer by Native Instruments.
The Talking the Talk is a 10 NI Massive Dubstep Presets pack of 10 talking wobble presets, all of the presets heard in the song in the video (except for the pads and leads) are in the pack.

The 10 NI Massive Dubstep Presets help you avoid hours upon hours of endless EQ Shifting and automation, simply because all of these sounds are made with the turning of two Macro knobs in Massive, and there was no external EQing or Compressing used to make this song.
Talk the Talk features
5 2-knob Talking Wobble Presets.
1 Subass Preset.
4 Preset Edits as heard in the preset promo video.
The soundset costs $10.50 USD.
More information: MassiveSynth