Mastering The Mix has released version 1.1.0 of its Animate plugin that aims to help you inject life into your mixes in a precise, versatile and colorful way.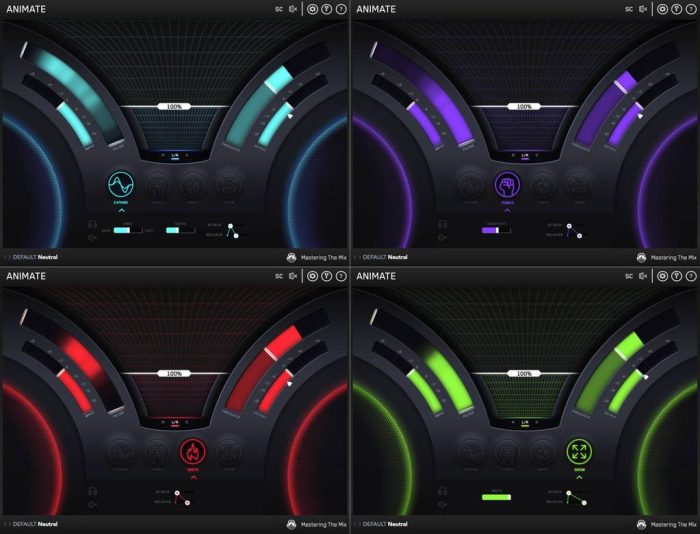 Each of the four different movement modes in Animate is now available for purchase individually. The update also introduces offline activation for both Animate and the individual modes. This will be rolled out to other Mastering The Mix Products over the next few weeks as well.
We've more than doubled the amount of presets to help users hit the ground running in more scenarios whilst making music.

As well as introducing clearer error diagnosis so our users can get back up and running faster if they run into an issue. We've also squashed a few minor bugs to make sure Animate runs as smoothly as possible.
Changes in Animate v1.1.0
Offline Activation.
Separate mode activation (you can buy Expand, Punch, Ignite & Grow individually).
Loads of new presets.
Clearer error diagnosis for the user.
Level-match slider a neutral colour to show that it applies to all modes.
Bug Fixes.
Animate is available for £59 GBP. The individual modules are £17 GBP each.
More information: Mastering The Mix