Masterlizer has launched a Beta 2.0 of its online mastering service that features interactive control.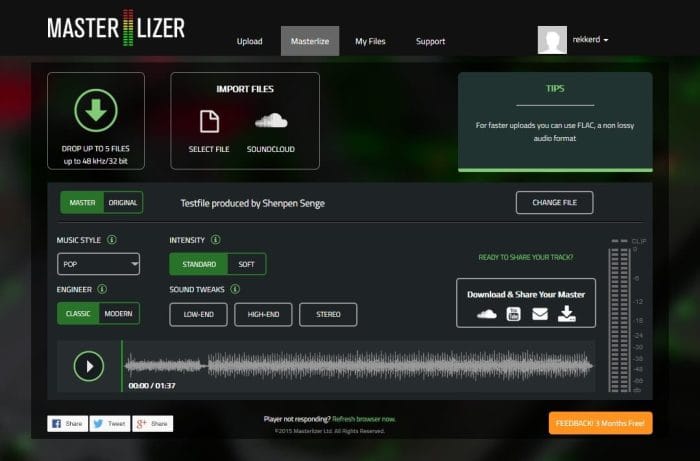 We designed the service for our needs as musicians — to get good results instantly without having to worry too much about settings or technical details of the sound optimization process. One of the coolest things about MASTERLIZER is that it can handle a variety of material (genres, mix style, levels, etc).

We are constantly striving to make MASTERLIZER better everyday, simply hear how it sounds and judge for yourself how good it is.
Changes in Masterlizer Beta 2.0
New audio engine with better sound.
Brand new and better upload wizard.
A new loudness meter for peak and RMS.
More reliable uploads also for slower internet connections.
Performance improvements.
Added support for 32-bit WAV files.
Upload time expanded to 15 minutes.
Login via email or username.
Fixed problems with M4A files.
Fixed performance issues with SoundCloud import.
Security improvements.
Tons of small visual and functional fixes.
Masterlizer Beta 2.0 is now available to try.
More information: Masterlizer