Sound Factory has announced the launch of its website, offering sound packs for underground music productions.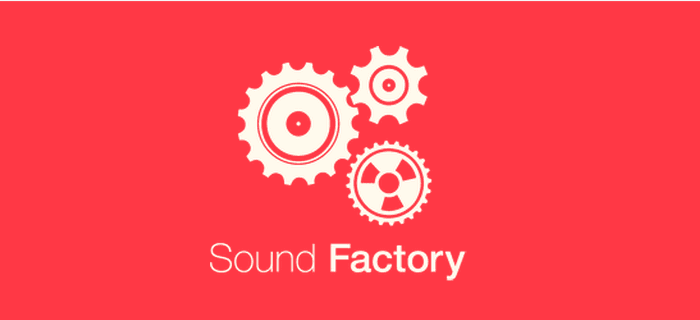 Sound Factory is our new Sample pack / Sound Design studio and website. A general mecca for Underground music production featuring 4 in house labels and the very best stuff from other good companies. It is a project by Matthew Sargeant and Oli Furness. Who have run labels in the House / Techno scene for a while. Oli has not only had a lot of success with Music Is Love but has also had an amazing period of residency at Sankeys MCR, whilst Matt has grown No Dough Samples and worked as a mastering engineer for some of the best records in the past few years.

We wanted to set up a new studio for sound-design, sample packs and to generally share our passion for the music we love. A place that does things a little differently to what's already available. Our no-nonsense and lovingly curated production site.

What makes us different from the rest is that our focus is on House & Techno and the genres around that sound and the sounds that came before them like Disco. We are sticking to the sounds we know and love – and in terms of variety that is less restrictive than you would image, there is an infinite variety of truly amazing influences that we use in our House and Techno. We are more the Juno vinyl chart than we are the Beatport Top 10.

Our site will serve the underground as it's the scene we feel we are a part of.

There is nothing wrong with commercial music if you are passionate about that, but it's not our thing. We firmly believe there is a problem with a lot of the production focused shops and websites online now, they don't specialize they cover EDM and Commercial music in the same breath as stuff that's a completely different tone – if you just want to shop that's fine, but if you want to dig a little deeper and learn a little more that's what we want to supply.

We are here for people who are serious and passionate about their production and want to avoid the more commercial side of things. The Sound Factory will be rich experience, featuring not just sample packs and sound tools but production blogs, advice, focus on the artists, podcasts and all sorts of stuff that go with the strong culture of the club scene we all know and love.

To us a good set of sounds is something that sparks creation, something that breeds music when put to use. If we stock a pack, artists can be sure it'll be quality above quantity and we will tell producers what they are good for, what sounds they are best for through guides and other content. When we talk about having a rich site this is what we mean. Sound Factory is not just about us, more importantly we are working with some exciting producers to make this vision happen, from artists releasing popular records right now to professional pack makers who have created tools we know do the business and many other sample packs labels who are killing it.

Something we firmly believe in is, especially the way the current music industry is – giving these talented producers a decent way to make money from all their studio time. So with that in mind we also pay the lion's share of any profits directly to the artists.

We will have four in house labels, we already have 10+ packs lined up to come out pretty quickly after launch so it should be exciting time. We will also feature the best packs for our sound from other labels. We hope to become a one stop shop for all your sample pack and studio tool needs, and a whole load of fun with it.

If you want to make the best music you can, you need the best tools to help you achieve that.

Sound Factory WE serve the underground.
More information: Sound Factory