Max for Cats has introduced OSCiLLOT, a modular synthesizer and effect system for Max for Live.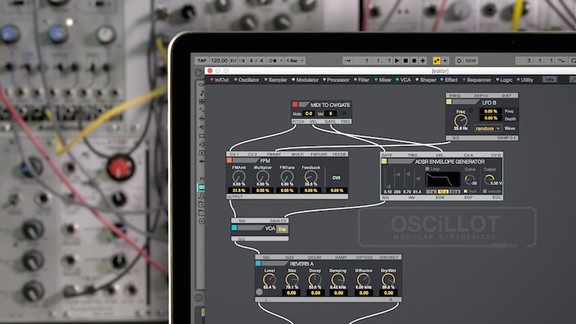 OSCiLLOT is a complete modular system for Ableton Live. The more than 100 modules – including oscillators, processors, filters, mixers, modulators, amplifiers, shapers, sequencers, utilities and more – comprise the basic building blocks of many electronic instruments and effects.

The good thing about working with a modular system is that it requires no programming knowledge to make your own patches; simply connect any output of any module to an input of any other module with a patchcord and you're on your way. And while each module has a fairly narrow range of functions, patching together even just a few modules can quickly give rise to complex sounds.
OSCiLLOT is features
OSCiLLOT is a patchable, up to 6 voice polyphonic modular system, plus a monophonic Effect version. There are currently ~100 modules integrated.
OSCiLLOT allows you to patch a variety of synths, sequencers, effects, logic elements and a much more – let your imagination run wild in the modular jungle…
OSCiLLOT AFX is a monophonic Audio FX version.
OSCiLLOT MIDI Receive can be used to receive OSCiLLOT data on MIDI tracks, to play your Ableton instruments or VSTi's/AU's.
OSCiLLOT is available for purchase from Ableton for 79 EUR. Requires Live 9 Standard & Max for Live.
More information: Max for Cats / OSCiLLOT