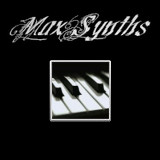 MaxSynths has released aPiano, a sound library for Wusikstation.
aPiano is an acoustic piano emulation with an "open, big and vibrant sound". The goal was to create a good piano sound suitable for any style, with a realistic feeling, warm but incisive at the same time and very limited in size (in contraposition with the multi gigabytes piano libraries available on the market today).

A piano without piano samples. On the technical side what makes aPiano something unique is that each single sample in this piano library has been modeled in a dedicated software following mathematical calculations. Every single sound has been generated into a computer (no real piano recordings here!) but with the challenge to make it sound as something real. And according to what people says the goal has been succesfully reached!

If you are looking for a quality piano sound, lightweight, and with a reasonable price then aPiano is for you.
aPiano is currently available to purchase in Wusikstation format for 20 EUR. It will be available soon also in Kontakt3, Soundfont and Sfz format.
More information: MaxSynths