MaxSynths has announced the release of Sturiophonia, a free stereo image widener and sound placement tool born from an idea of Turi Curello.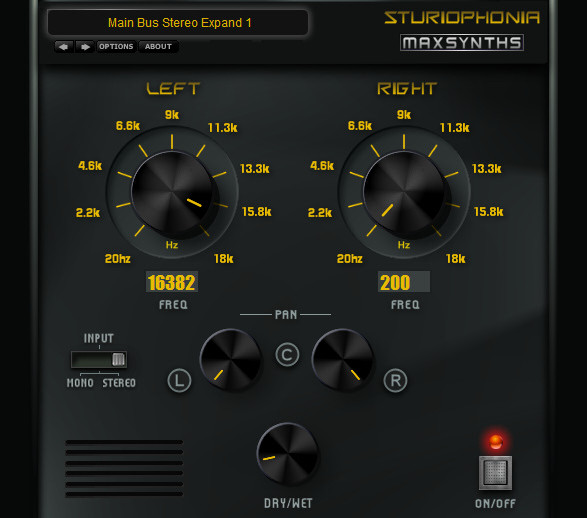 The aim of the plugin is to increase the stereo image of mono tracks and help to place the sound in the right place by the use of dedicated internal filters and pan controls. The idea behind it is very simple yet effective and adds to the sound a pleasent stereo effect.

The best way to use this plugin is with mono tracks, by the way it's possible to switch the main input from mono to stereo (for example if you want to use it on the main mix).
The plug-in is available to download for Windows (VST).
Visit MaxSynths for more information.