MaxSynths has announced that its Bass Module, Crisalys, Cryologic, DR-910, Latte, Nero, and WTS-1 instrument plugins and DSP-3 Bus, DSP-2 Vocal, and DSP-1 Drums effect plugins are now available as freeware.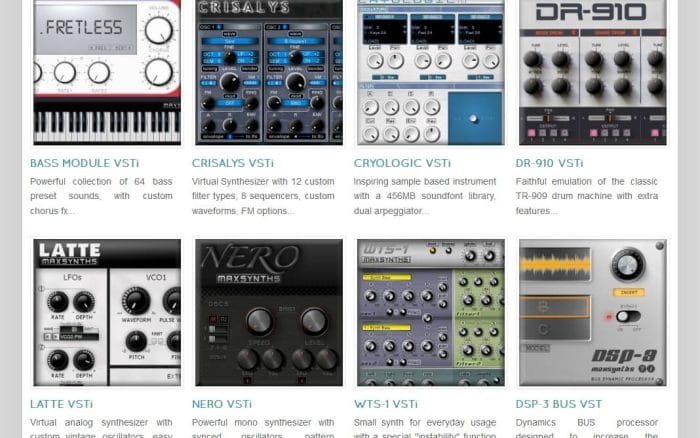 I want to say thanks to all customers which supported me over the years. By the way currently I'm having some personal problems which prevents me to be active as in the past.

This makes impossible for me to provide further support and updates on these products so I think it's time to make them available as freeware.

By the way if you like these plugins and want to offer me a coffee this is really appreciated!
The plugins are available for download for Windows (32-bit VST).
Visit MaxSynths for more information.