Boz Digital Labs has launched a Memorial Day Sale with up to 80% off on two of its "BIG" audio effect plugins.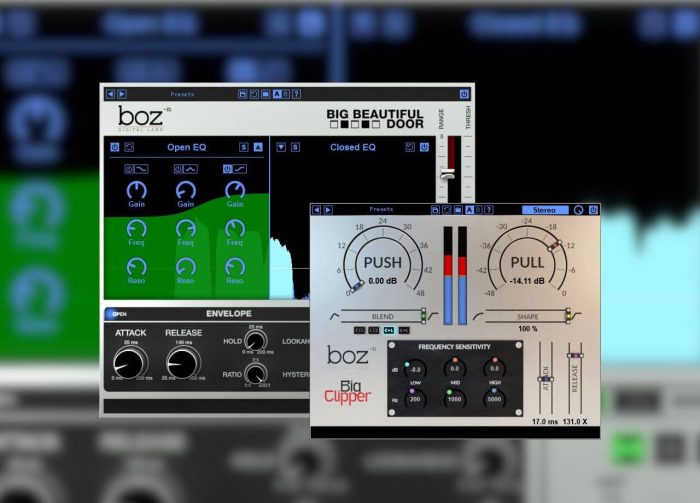 For those of us making music to keep our sanity while living in isolation during the Beer Bug, research has proven that only spending money can set you free— especially if you're saving BIG on Memorial Day.

Now for the low, low price of $29 each, you can have Big Beautiful Door and Big Clipper, two of Boz Digital Labs' most unique and useful plug-ins.
The world's only frequency-selective gate, Big Beautiful Door is the world's most powerful vocal processor. Plus, it can reduce noise, manage low end, gate drums, spice up pads, and more in ways no other plug-in or combination of plug-ins can.
Embiggen your mix or single tracks with Big Clipper— a variable soft clipper/limiter that can add punch and power; control peaks and increase loudness transparently; make compression and reverb sound more natural, and bring cohesion to your mix.
The sale ends May 31st, 2020.
More information: Boz Digital Labs