Plugin Boutique has announced a Black Friday sale on McDSP, offering discounts of up to 75% off regular on the HD and Native versions of its plugins.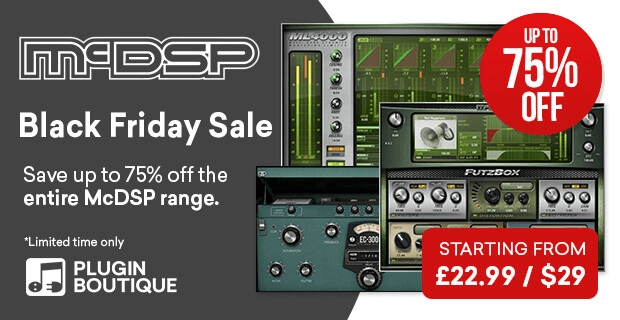 The sale includes popular plugins such as the 6060 Ultimate Module Collection, EC-300 Echo Collection, Revolver, NR800 Noise Reduction Processor, FutzBox, FilterBank, SA-2 Dialog Processor, 4020 Retro EQ, ML4000 & ML8000, and many more.
Prices are starting from £22.95 GBP / $29 USD. The offer expires December 2nd, 2019.
More information: McDSP