Create Digital Music has announced that the MeeBlip anode synthesizer is 30% off in a flash sale.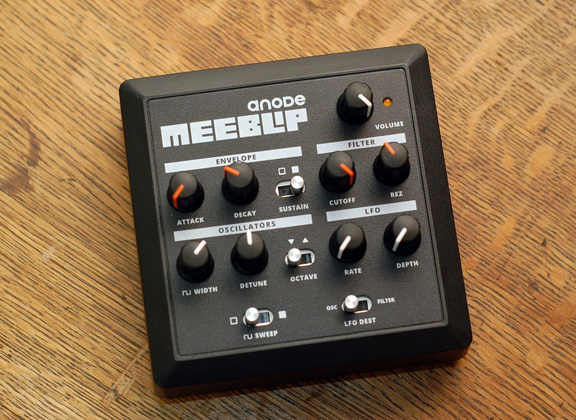 It's been an amazing year since we first started shipping anode, our second-generation MeeBlip synthesizer with an analog filter. It's gotten a new "hidden" mode with wavetables (now on all shipping anodes), plus kind reviews from Sound on Sound, Keyboard (with a Key Buy award), Electronic Musician, Resident Advisor, Future Music, and Sound & Recording (DE).

But the most important thing about anode – the whole reason for doing this – is to get this ready-to-play open source music hardware into the hands of musicians.

So, we're kicking off our second year of anode with a new site, a new site and store, and a new video. And to launch the site, we're making anode $99.95 through Saturday in a flash sale. After that, it's back to our usual (though still, we think, pretty low) pricing.
The sale ends march 14th, 2015.
More information: MeeBlip