Meldaproduction is celebrating 10 years of developing a creative and inspiring range of plugins with a 50% discount for a limited time.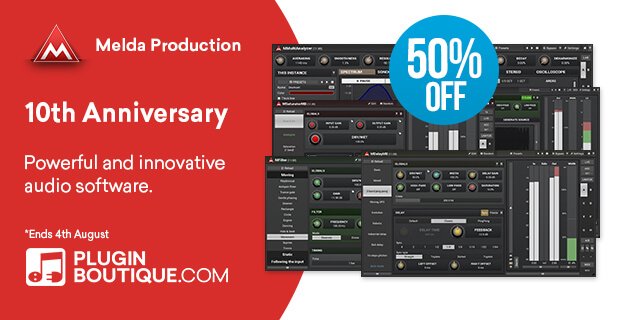 Our products can offer the best sound on the market, incredible workflow and versatility beyond your imagination. We create the deepest and the most powerful audio plugins with unbelievable sound and tons of unique features that you cannot find anywhere else.
The sale includes popular plugins such as the MRhythmizer, MAutoDynamicEQ, MAutoVolume, MDoubleTracker, MAutoAlign and MUnison. Bundles are also 50% off.
The offer expires August 5th, 2019.
Plugin Boutique is also offering an exclusive 70% discount on the MReverbMB multiband reverb effect.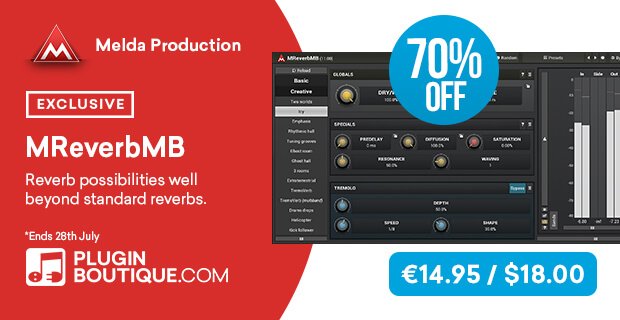 MReverbMB extends the possibilities well beyond that of standard quality reverbs by allowing you to process up to six distinct bands simultaneously. This reverb plugin can provide everything from extremely realistic halls to unbelievable effects. Engage your distinct originality with our reverb.
MReverbMB is on sale for only 14.95 EUR / $18 USD until July 29th.
More information: Meldaproduction