Plugin Boutique has launched a sale on Meldaproduction, offering 50% off on its creative and inspiring range of plugins and bundles for a limited time.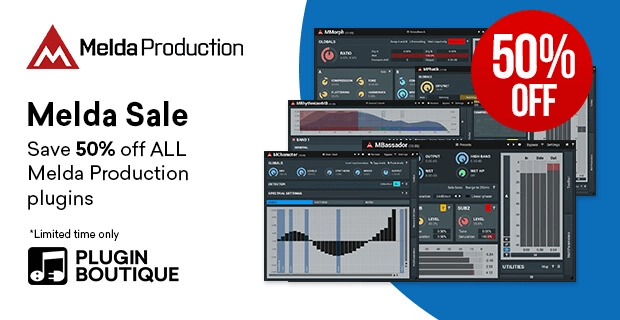 The sale includes popular plugins such as the MRhythmizer unique time manipulation effect, MUnison combination of doubler/unison and smart harmonizer, and MMultiAnalyzer, a unique multitrack analyzer and sonogram, which looks inside your audio material and reveals problems and frequency collisions quickly, easily, and with astonishing accuracy.
Bundles are also included in the sale. The offer expires January 6th, 2020.
More information: Meldaproduction