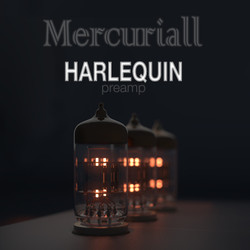 Vladimir Titov has released Mercuriall Harlequin Preamp, a free guitar pre-amp effect plug-in for Windows and Mac.
Cornford Mercuriall Harlequin Preamp based on The Harlequin MK1 that started the Cornford story.

Launched in 1999 as the ultimate in recording studio tone, Harlequin MK1 is still going strong a decade on.
The Mercuriall Harlequin pre-amp for Windows and Mac (VST/AU) is available as a free download. Donations are welcome.
Mercuriall JCM800 and Mercuriall JCM800 Hot plug-ins are also available.
More information: Mercuriall Speaker and Amp Simulation