Pulsesetter-Sounds has announced the release of Metalstorm, a free Cybertrash series sample library for trailer composers. The library features 60 Kontakt patches made with Metal Storm machine gun samples.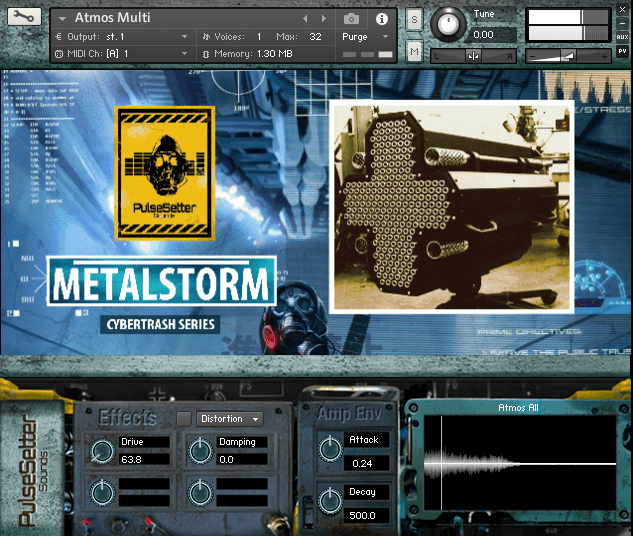 This odd choice is part of our Cybertrash (Freebies) series where we grab public domain and deep web sound sources and transform them into cool sound design instruments.

This time its a machine gun (Metalstorm) that fires 33,000 bullets per second, which was transformed into Braams, Alarms, Plucks, Pads, Impacts and trailer hits. Sign up for our newsletter to see what we do next.
The Kontakt instrument includes braams, impacts, alarms, plucks and pads. It comes with a custom GUI with FX key switches and the original WAV files are accessible as well for users without Kontakt.
More information: Pulsesetter-Sounds