Plugin Boutique has announced a sale on MeterPlugs, offering a 30% discount on the its well-crafted meter and analysis plugins.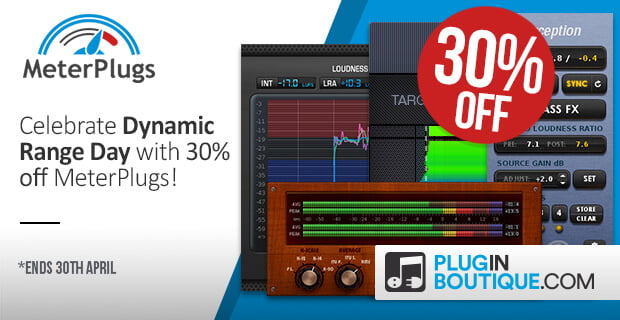 MeterPlugs was founded in 2009 by Ian Kerr, in response to the loudness wars. Our plugins are suitable for mixing and mastering engineers who want an open, nuanced and natural sound.

So put that compressor away, lose the loudness war, and make great music.
The sale includes the popular K-Meter and Dynameter, the Perception plugin that allows you to A/B compare entire FX chains, as well as the LCAST Stereo & Surround loudness and true-peak measurement plugins.
The offer expires May 1st, 2018.
More information: MeterPlugs