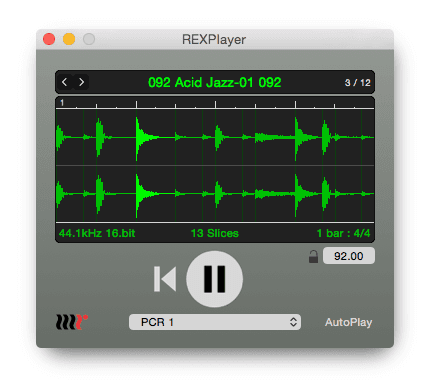 MethodRed has launched REXPlayer, a Rex file and slice sample player for Mac.
It provides all the tempo flexibility you expect with Rex files in a fast, modern app that let's you play any Rex file and play the individual slices via MIDI.

Use REXPlayer anytime you need to quickly listen to Rex files. Or use it along side your favorite Digital Audio Workstation (DAW) as a great way to audition files and slices before importing them into your project. You'll find REXPlayer useful even if your DAW already supports Rex files.
REXPlayer features
Fast, efficient way to play any Rex file.
Play the file's slices via MIDI.
Tempo flex and lock control.
Drag and drop with multiple files and folders.
Drag export to your DAW.
REXPlayer for Mac is available for purchase for $4.99 USD.