Michael Kingston is now offering his RetroBand effect plug-in for Windows and Mac as freeware.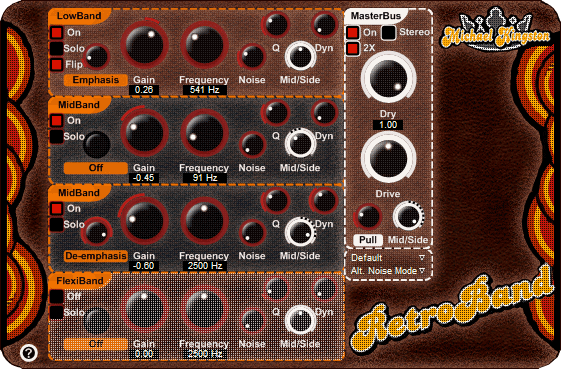 RetroBand models several interaction aspects of gain stages and transformers. It generates IMD and crossover distortions present especially in Class A/B gain stages. RetroBand also features several forms of transient shaping.
RetroBand features
Digital model of interaction between gain stages and transformers.
Three flexible distortion models with noise modulation.
Transient shaping within the distortion models.
Mid-side stereo image controls.
Advanced noise modes to imprint effects of noise on signal without the hiss and rumble.
64-bit signal path with highly optimised algorithms.
RetroBand is available for Windows and Mac (VST).
More information: Michael Kingston / RetroBand