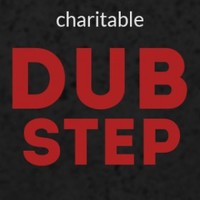 Mick Gorden has announced Share the Wubs, a new 2 gigabyte, name-your-donation Dubstep sample library with 100% of profits going to help disadvantaged kids learn music.
I don't know about you, but I've been asked to do Dubstep a lot lately. Whether it's for film, TV, trailers or video games people do love the sound of wubs! Well, I think I've gotten pretty good at it and I want to share the wubs with you and with others!

That's right! Share the wubs! 100% of the profits from Share the Wubs will go to the ACMF a not-for-profit organization that provides music instruments and programs for disadvantaged and Indigenous children and youth in schools, remote communities and juvenile justice centers.

The library is now available on a name-your-donation basis with a suggested donation of $20.00 USD.

Share the Wubs is a comprehensive Dubstep library that gives you all the tools you need to create those speaker wobbling noises that the kids (and a lot of clients) love these days! There's growling basses and glitch pitch vocals inspired by Skrillex, anthemic builds inspired by Nero, groovy sequences inspired by Madeon and a whole stack of wubby, screamy, 200hz bursting madness!

The library contains 2 gigabytes of loops, stems, construction kits and one shots all containing tempo information ready to be synced to your host – simply drag and drop and you're ready to Brostep! Each phrase is written in D minor making mixing and matching different phrases and loops simple. Of course, these files can always be pitched to whatever key you're working in.
Share the Wubs features
353 files, 2.13GB unpacked (1.5GB download), 48/24 wave files.
Loops, Stems, One Shots, all with tempo metadata ready to sync to your host.
Phrases include growling basses, groovy basses, pads & leads, screamers and vocals.
Super punchy drumloops and percussion.
An awesome "build ups" category for all those awesome fills, breaks and builds into your drops!
All profits go to the ACMF charity (or any other charity of your choice).
We encourage a donate-what-you-like with a suggested donation of $20USD.
More information: Share the Wubs