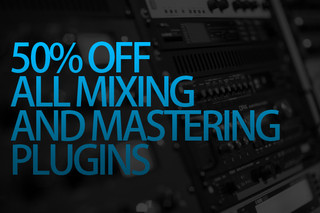 Minimal System has announced that its mixing and mastering effect plug-ins for Windows are available to purchase at a 50% discount for a limited time.
The Minimal System Group have developed a comprehensive range of both mixing and mastering plugins to help producers of all skill levels (From novice to professional mastering engineer) achieve the best sound possible.

Our complete suite of plugins is everything a producer would need to mix down and master a tracks to a very high standard (Knowledge of the mixing and mastering process is required to use these plugins effectively).

From EQ's to Compressors, Gates to Channel Strips The Minimal System Group have a plugin to tackle any rogue frequency and push your music to its limit.
More information: Minimal System Instruments