Moog Music has announced that after more than 30 years, production of the Minimoog Model D synthesizer has resumed.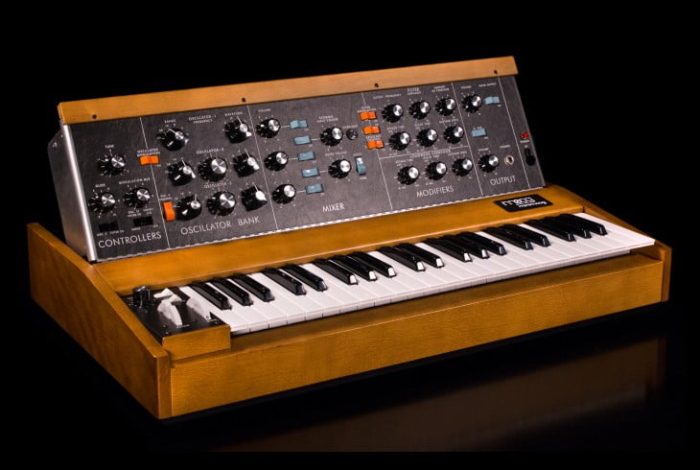 Introduced in 1970, the Minimoog Model D was the first portable synthesizer and served as the archetype for all electonic keyboards that followed.

Conceived as a response to the large-scale modular synthesizers of the 1960's, the Minimoog's portability, accessibility, and expressiveness made it the go-to instrument for musicians looking to expand beyond the traditional sounds of the time.
Minimoog Model D features
3 vintage Moog oscillators.
Classic Moog low pass ladder filter with resonance.
Analog circuit boards recreated using original designs and component placement.
Custom reissued transistors critical to sound quality and character.
Military spec precision resistors.
Precision Linear System matched JFETs in oscillators.
Classic thermoset, gnarled pitch and mod wheels.
CV Modifications: outputs added for Pitch, Aftertouch, Velocity and Gate (Aftertouch and Velocity have dedicated output level attenuators).
Modulation Modifications: analog Triangle/Square wave LFO and Filter Envelope added as modulation sources, as well as an External Modulation CV input.
Overload Modification: the output of the Minimoog Model D is automatically scaled and fed back to the External Audio Input for instantly available overdrive.
Improved circuit board connectors for touring reliability.
Fatar TP-9 keybed with velocity and aftertouch.
MIDI in, out and thru.
The Minimoog Model D is available for purchase for $3,749 USD.
More information: Moog Music / Minimoog Model D