Mixed In Key has announced the release of three products in its new Captain Plugins series of plugins for Mac to help music composers and producers write music.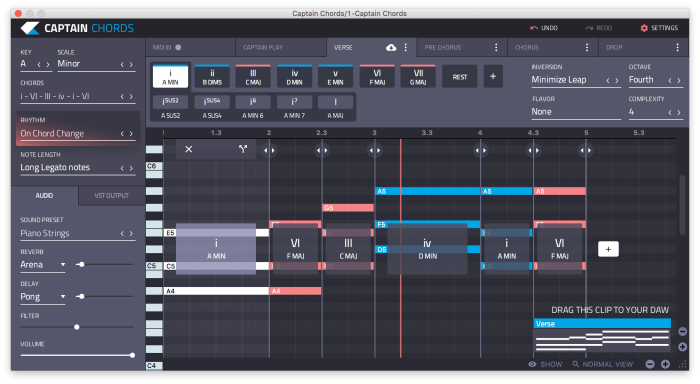 Designed for Ableton Live and Logic on Mac, these plugins allow you to write your own chord progressions, hooks, melodies and basslines and export them to your DAW.
The following Captain Plugins are now available:
Captain Chords: Write chord progressions in any Key and Scale. Build your own chord progression from scratch, and discover the sound of different chords.
Captain Melody: Helps you explore melodies and write your own ideas. It'll give you a million ideas, and help you break through creative block.
Captain Deep: Compose a bassline that fits your chords perfectly. The plugins communicate with each other, so any change you make inside Captain Chords will be reflected inside Captain Deep.
Captain Plugins for macOS is available for purchase for $79 USD. A bundle with the Odesi music composition software for Windows and macOS is $99 USD.
A license will also include Captain Play, Captain Hook, Captain Beat and one more plugin for free. These will be released this year. Windows versions are scheduled for release in 2018 as well.
More information: Captain Plugins