Mix:MasterWyatt Academy has announced its is running a free webinar with Award-winning Hollywood music supervisor Barry Cole – "Make money with your Stems: Multiple Revenue Streams with Multitracks".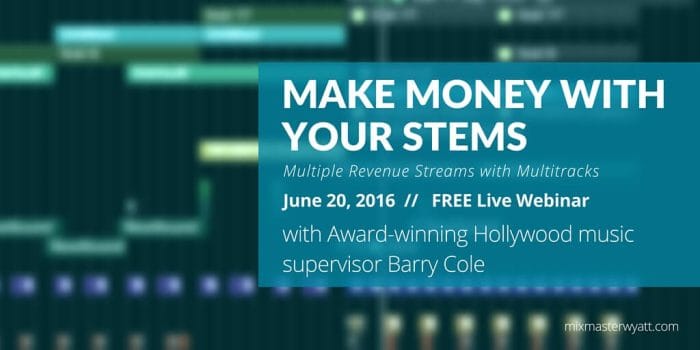 Barry Cole is a Grammy Nominated music supervisor with over 80 credits including "American Psycho", "Brown Sugar" and "Marley". Cole is Co-Producer of the 2014 Sundance Audience Award winning documentary "Alive Inside – A Story Of Music And Memory" and is co-founder of the transmedia company dubfiction.com.

In 2014 Cole founded multisfalcon.com, a marketplace for the sale and licensing of multitrack audio.
The webinar will be broadcast on Monday June 20, 2016, 12PM EST. Register at Mix:MasterWyatt Academy to reserve your spot.
More information: Mix:MasterWyatt Academy