Mix:MasterWyatt Academy has announced it is launching its all-new Ultimate Mixing and Mastering 6-month online training program.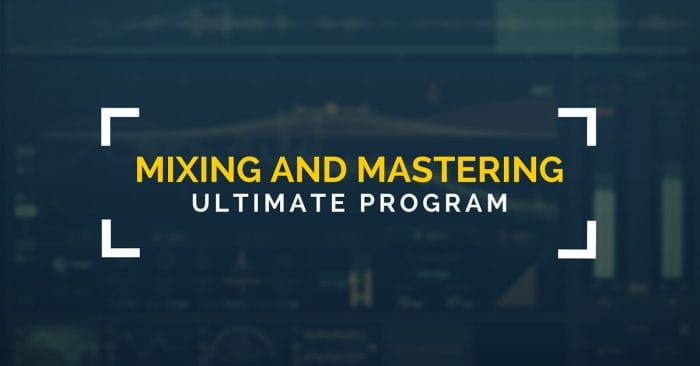 Developed by Daniel Wyatt, multi-platinum audio engineer and one of the world's most influential course designers, the new Program consists of 3 x 8-week modules: Mixing Foundations, Next-Level Mixing and Mastering.

The Ultimate Mixing and Mastering Program is available in two formats: (1) As a live-online course with interactive training with Daniel Wyatt, and (2) as a self-paced, self-study course with 200+ hours of video, an extensive PDF library, and self-quizzes.

The Mixing Foundations program begins with a rigorous bootcamp of proper referencing and monitoring, gain staging, EQ, compression/limiting, saturation and reverb. Having created a solid foundation, the Next Level Mixing program then moves into multiband dynamics and saturation, width management, advanced reverb and modulating FX, mix buss construction and proper stem creation. Finally, Next Level Mastering program concludes with a complete cutting-edge mastering workflow that will create top-quality professional masters for iTunes, Beatport, and all streaming services.

Recent graduates of the new program are now charting in Beatport — having locked in a proven workflow — with mixes entirely produced, mixed and mastered at their home studios.

All the techniques from the program are applicable to any DAW or set of plugins — and enrolled students are qualified for Educational discounts (up to 50% off) of all plugins from SoundToys, iZotope and FabFilter.

The next term for the 6-month Ultimate Mixing and Mastering program starts May 10th. Each week there are two online classes + one online Open Office Session for Questions and Answers. Each month students have one-on-one trainings with Daniel Wyatt to get personalized advice and feedback. All sessions are recorded for on-demand viewing — and the Ultimate Mixing and Mastering program contains 200+ hours of video lessons for self-paced self-study. All the courses are also available individually as online classes (starting in May, July, September) or as video on-demand courses for self-paced self-study without an instructor.
A limited offer of 50% off is available for the first 10 seats, priced at $1,470 USD (regular price is $2,970 USD).
More information: Mix:MasterWyatt Academy