Mixvibes has announced the upcoming release of Remixlive 5, the latest version of the unique app that offers a lot of creative possibilities, coupled with an intuitive interface optimized for live performance.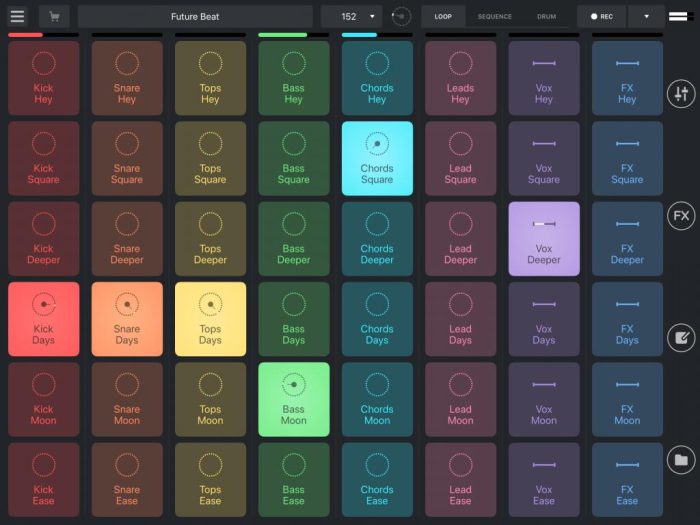 The music performance and creation tool now features a step sequencer.
The use of music apps on mobile devices has been growing significantly over the past few years, and as such we have added many features in the years since our first version such as finger drumming, advanced loop launching and now a step sequencer.

The decision to add a step sequencer became obvious after listening to feedback from our users. ​This new feature allows us to offer everyone the possibility to create their own patterns, making more complex music and stepping up their game by evolving their style.

Thanks to the seamless syncing of loops and sequences, there is no need to worry about clashing rhythms and melodies: everything will be synced to the beat. Just like you already can with loops, you can also transfer your sequences between the different packs.
Remixlive 5 is free to download, with in-app purchases of packs and features. A subscription unlocks all packs and features for $9.99 USD monthly or $49.99 USD yearly. Remixlive 5 will be available for download in September 2019.
More information: Mixvibes