The Mixxx free and open source DJ software for Windows, Mac and Linux has been updated to version 1.11.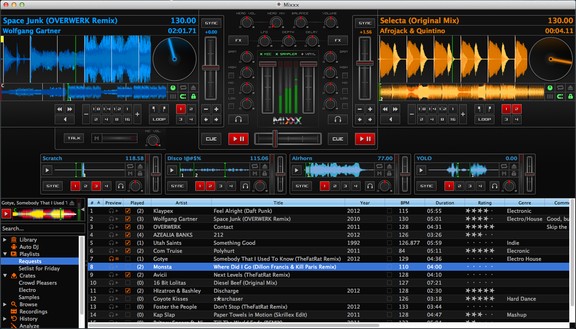 Mixxx has everything you need to start making DJ mixes in a tight, integrated package. Whether you're DJing your next house party, spinning at a club, or broadcasting as a radio DJ, Mixxx has what you need to do it right.
After over a year of work by the team, Mixxx 1.11.0 adds several exciting new features including 3-band colored waveforms, a completely new and high-accuracy beat detector, HID controller support, a session history feature, a new beatloop-roll effect, a library preview deck, point-and-click MIDI mapping, advanced search, and much more!
An overview of what's new in Mixxx v1.11 can be found here. A detailed list of changes is available at the Mixxx blog.
Mixxx is available to download for Windows, Mac and Linux, as well as source code (GPL v2).
More information: Mixxx