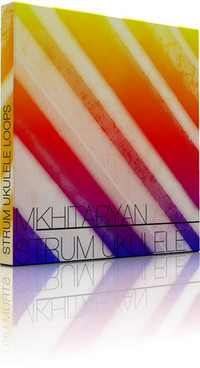 Mkhitaryan has announced a free Strum Ukulele sample pack and Royal Grand piano and African Djembe instrument libraries for Native Instruments Kontakt.
Strum Ukulele

Let's add some chirpy sunshine to your music. A little loop pack from MKHITARYAN Pr.

How often does someone have a Ukulele around? So here is a must have pack for island/hawaii/pop music producers.

The pack contains 20 high quality ukulele loops in two formats` 24bit Wav and AIFF (Apple Loops). The pack is royality and absolutly FREE.

Royal Grand

Legendary GRAND PIANO software, its structural transparency, balanced register, and poetic and original style are the definitive characteristics of this Studio piano.

Home recording techniques using high-end equipment provided the raw material for the award-winning KONTAKT sample engine, ensuring the Royal Grand is indistinguishable from the original.

African Djembe

Djembe is a rope-tuned skin-covered goblet drum played with bare hands, originally from West Africa. According to the Bamana people in Mali, the name of the djembe comes from the saying "Anke djé, anke bé" which translates to "everyone gather together in peace" and defines the drum's purpose. In the Bambara language, "djé" is the verb for "gather" and "bé" translates as "peace"!

African Djembe is a studio-quality 24-bit, 2Mb nki Instrument that allows you play your keyboard exactly like a hand drum.
The sample pack and Kontakt libraries are available to download at no charge.