Modartt has announced the release of the Karsten Collection for Pianoteq, an instrument pack with five historical instruments built between 1600 and 1858, provided by Peter Karsten.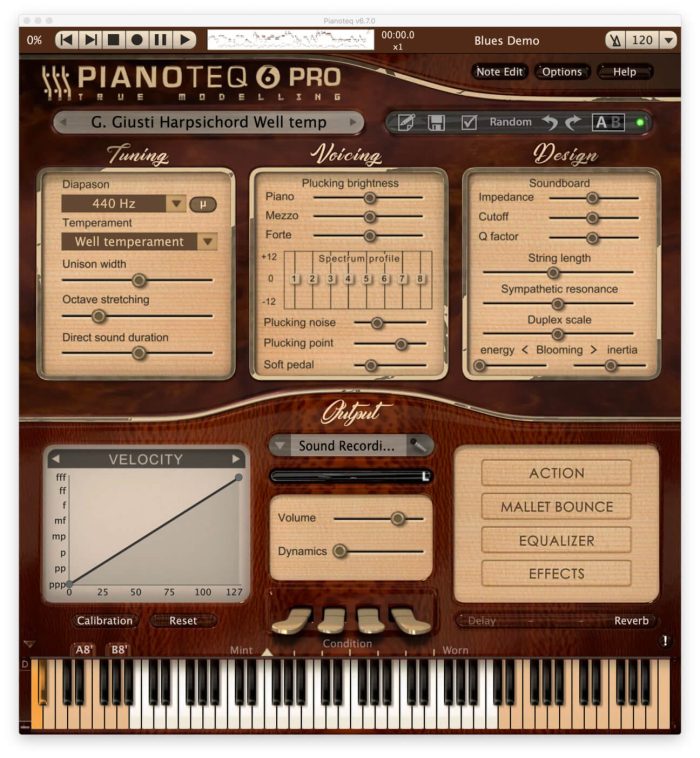 Peter Karsten is an instrument collector from Braunschweig, Germany. Over the years, he has collected a large number of historical instruments.
The collection for Pianoteq includes the following physically modeled instruments:
NY Steinway square piano (1858)
J. Weimes pianoforte (1808)
Ph. Schmidt square piano (1780)
G. Giusti harpsichord (1680)
J. Salodiensis virginal (1600)
The sound of each instrument can be modified through advanced physical parameters, and several tuning temperaments can be selected via a selection of presets. An "Original" preset delivers the sound of each instrument in its current state, whereas other presets attempt to reproduce the sound of the instruments when they were brand new.
The Karsten Collection is available for Pianoteq 6.7 or higher, priced 49 EUR/$59 USD.
More information: Modartt