Modartt has released a major update to its virtual piano instrument for Windows, Mac & Linux. Pianoteq 6 offers numerous refinements in its engine and physical model for increased realism and acoustic presence.
The update also adds VST3 and ARM architecture for Linux compatibility, and various new features have been implemented as well.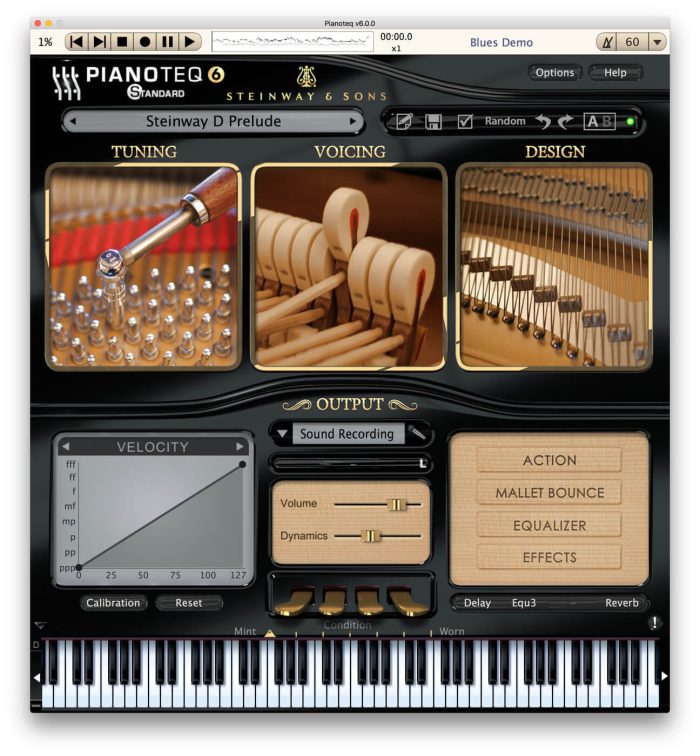 Pianoteq 6 brings numerous refinements in its engine and physical model, now implemented in all of the 49 physically modelled instruments.

Steinway & Sons have approved the sound and playability of the Pianoteq virtual instruments Steinway Model D and Steinway Model B, which have gained from the refined physical model. These magnificent virtual grand pianos will appeal to all musicians in search of the most famous piano sound signature.

This major upgrade also adds compatibility with the VST3 format and the ARM architecture (Linux version only, for example on Raspberry Pi 3 boards). The tuning section has become even more advanced with new tools, and the standalone version now offers a MIDI playlist, an improved MIDI archive and can export audio to FLAC and MP3 formats, in addition to WAV.
Changes in Pianoteq 6
All 49 instruments available in Pianoteq have been overhauled (the pianos, EPs, percussions, etc, including KIVIR).
VST3 plugin format support has been added (plugin formats supported in Pianoteq 6: VST2, VST3, AU, AAX (64-bit), LV2).
A MIDI playlist is now available.
The MIDI auto-recording and archiving is improved and more configurable.
The MIDI Mappings feature is more configurable — MIDI Mapping can now be either global, or preset specific.
Audio export in MP3 or FLAC format has been added.
New tuning tool (available in Pianoteq Std and Pro only).
A simple chord detector has been added.
The Linux version is now available for ARM architectures.
Pianoteq (VST/AU/RTAS/AAX/Standalone) is available in three editions, starting at 99 EUR.
More information: Modartt