Samples From Mars has released Modded 505 From Mars, a sample pack that brings the sounds of a modified Roland TR-505 drum machine.
The pack includes a variety of 505 samples, both clean as well as pitched and bitcrushed.
The 505 is a charming little drum machine, kind of like a 707 and 727 in one box, with a great little sequencer to boot. And, as a contentious vintage synth explorer review proves, you'll find WAY more lovers of the 505 than haters – among them heavyweights like Vince Clark, Aphex Twin, and plenty of Chicago House classics.

But our 505 is no ordinary drum machine – it's been modified with a bizarre, circuit-bending knob that tunes all of the drums simultaneously – either into totally useable, tuned versions of the original sounds, or mangled into oblivion, with crazy digital aliasing and unbeatable artifacts. This is not your ordinary 505!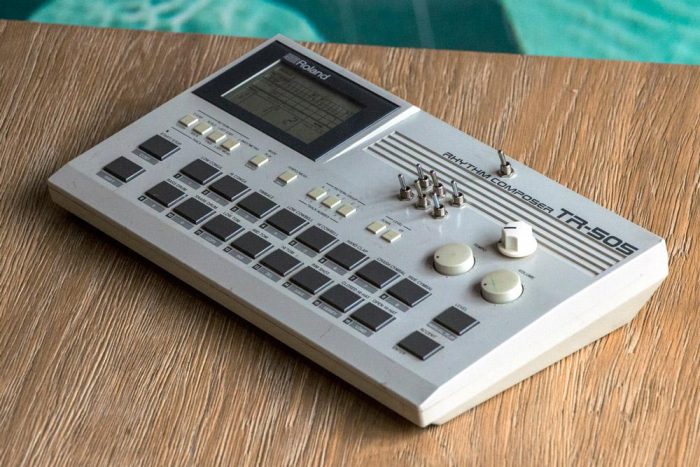 Modded 505 From Mars features
1000+ 24bit WAV 505 Samples.
Clean, Pitched and Bit-Crushed versions of all voices.
Choose from 38 tunings for each voice.
7 pre-made 16x hit kits for instant jamming.
Punchy, Classic Bass Drums & Snares, Cowbells, Congas, Timbales, Rides & More.
Bit Crushed Bells, Crunchy Hi Hats, Trashy Percussion and general modded mayhem.
Ableton includes (1) master drum rack containing all samples, and (7) pre-made kits racks.
Kontakt, Logic, Reason & Structure include: (39) individual hit instruments, and (7) kits instruments.
Maschine & Battery include: 7 pre-made kits.
MPC1000 & MPC2500 include: 8 pre-made kits on 2 MPC Programs.
157 MB Unzipped.
Modded 505 From Mars is available for $29 USD.
More information: Samples From Mars / Modded 505 From Mars