Impact Soundworks has announced the release of the first-ever virtual Harpejji, an incredibly unique instrument that combines the best of piano, bass, and guitar into a single innovative design.
Modern Harpejji takes all the best aspects of the physical Harpejji and expands on them with over 35 built-in FX modules, customizable string tone, and more.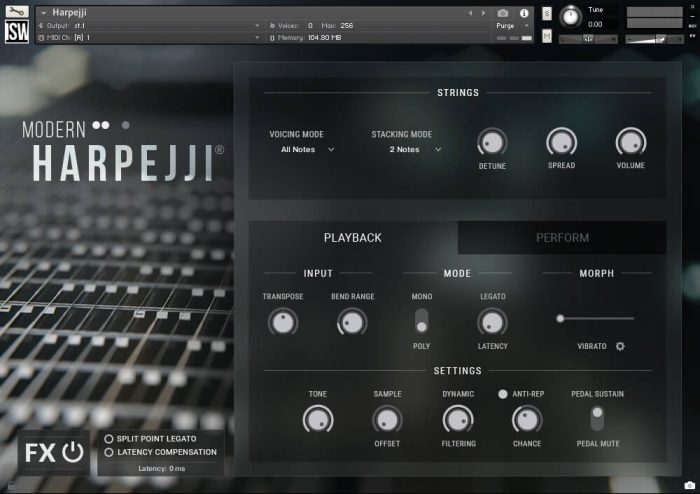 Handcrafted here in Maryland by Marcodi Musical Products, the Harpejji® has exploded in popularity since its invention in 2012. You might have seen it used by artists like Stevie Wonder, Jacob Collier, Walk Off the Earth, or Jordan Rudess to name a few.

The instrument is played by tapping, bending, and sliding on its steel strings, producing a clean tone through a set of pickups. Like a guitar or bass, the tone can then be amplified or processed.
Modern Harpejji features
Easy to play, great for pop, rock, singer-songwriter, soundtracks and more.
Crystal-clear DI recordings of every string on the Harpejji K24.
Switch from deep bass strings to bright, guitar-esque treble strings.
Create wild new tones with up to 3 stacked voices.
Jump right in with over 30 included instrument snapshots.
Explore endless sound design with our upgraded Console FX rack.
Modern Harpejji is available now at Impact Soundworks for only $79 USD. It is compatible with the free Kontakt 6 Player software.