The Modstep MIDI sequencer app for iOS was updated to version 1.1.4.
This update includes full iOS 10 support, as well as enhancements and improvements when it comes to AUv3 plugins and IAA, including state-saving and preset support for AUv3 instruments and effects.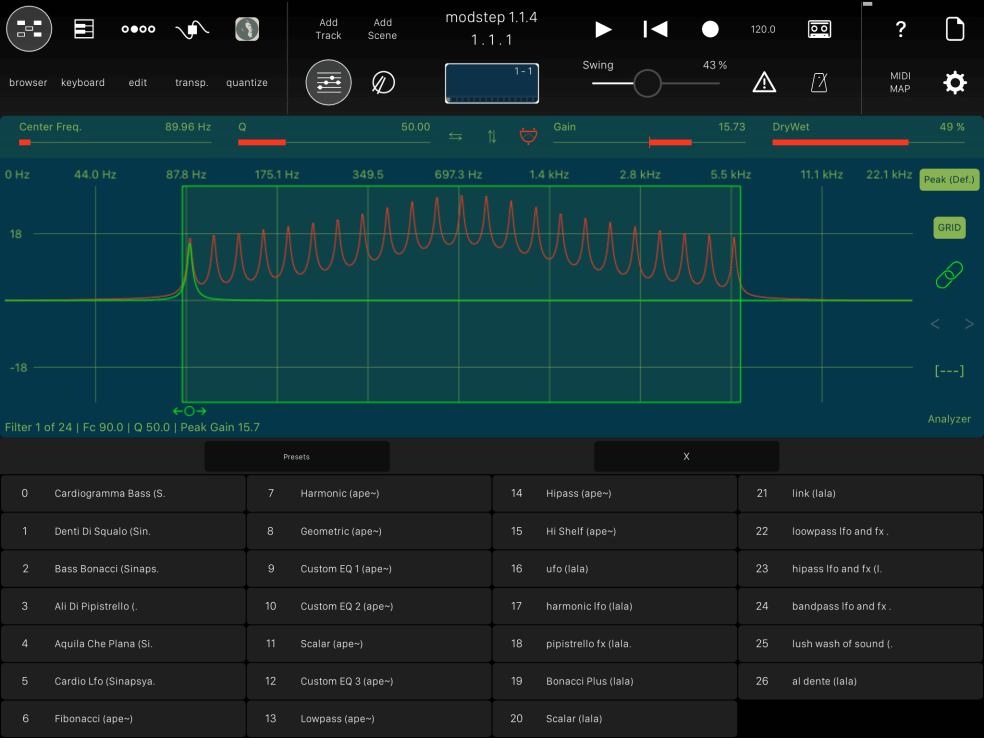 Modstep allows you to create music and jam with your iPad and your favorite IAA Apps, Audio Units, Mac and PC software and MIDI hardware as well as the internal drum sampler and synth. Use it as the centerpiece of your setup to create and perform music on the go, in the studio and on stage.
Changes in Modstep v1.1.4
iOS 10 support.
"Autostart Plugins" allows you to decide whether you want to load AUv3 and IAA with the Session.
"Load last Session on Startup" allows you to decide whether you want to load the last Session on Startup or start with a new Session.
Preset support for AUv3 FX.
State-saving for AUv3 instruments and FX (except for bassalicious).
New Templates for Korg Volca Kick, Ruismaker, Ruismaker FM, DM-2, bastl micro granny and FLUXFX (thanks to Tom Wies and Oscar South for the last two!).
Updated Templates for Roland Boutique synthesizers and boom808 and boom909
Fixed a bug that would cause mono AUx to play only on one side.
Improved AUx loading.
Improved IAA handling.
Fixed a bug that prevented state-saving of AUx.
Volume is enhanced.
Fixed a bug that could cause notes that are outside of the scale to be recorded.
Lots of additional bugfixes and improvements.
Modstep is available for purchase for 19.99 USD/EUR.
More information: Modstep